Stormwater Services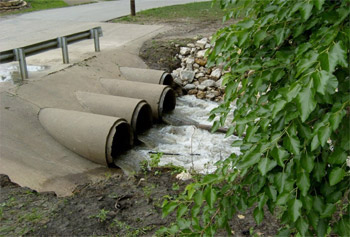 Best in the West Safety provides environmental services tailored to your personalized stormwater compliance needs. Our experience in stormwater site inspections at industrial facilities, civil drainage design and environmental site assessments offers knowledge and skills that are unique to the field of stormwater management.
We offer customized
Auditing and Training Services for Construction or Manufacturing
Our services include:
Stormwater compliance training classes covering DOT, municipalities and federal EPA regulations.

Training classes at your location or at our training facility (820 S. Valley View Boulevard in Las Vegas).

Training on permit writing, SWPPP plans, inspection audits and regulations.

Technical review of your existing stormwater pollution and prevention plan.

Consultation of what your site may require for compliance with Industrial or Construction Stormwater Permitting requirements.

Site audits of your facility or construction site for compliance with stormwater regulations.
We Also Offer
Civil Engineering Services in Nevada That Include:
Third party technical drainage study review for municipalities

Stormwater Water and Drainage Designs

Stormwater Pollution Prevention Plan preparation for your construction site or industrial facility.

Preparation of a Spill Prevention Control and Countermeasure plan for your industrial facility that requires a civil PE stamp.