Products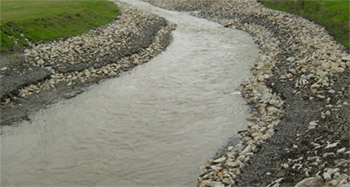 Stormwater Management Consulting provides environmental services tailored to your personalized stormwater compliance needs. Our experience in stormwater site inspections at industrial facilities, civil drainage design and environmental site assessments offers knowledge and skills that are unique to the field of stormwater management.
Whether you are a construction site, industrial site or municipality we can offer the following services:
Onsite training classes or at our training facility (820 S. Valley View Boulevard in Las Vegas). Our comprehensive courses will train your staff on what to expect for permit writing, a SWPPP plan, inspection audits and the regulations.

Technical review of your existing stormwater pollution and prevention plan.

Provide a consultation of what your site may require for compliance with Industrial or Construction Stormwater Permitting requirements.

Conduct a site audit of your facility or construction site for compliance with stormwater regulations.